Why ESG Accord?
About ESG Accord
ESG Accord is a technical compliance firm specialising in investment preferences and objectives spanning across the full spectrum of capital.
ESG Accord offers a range of services
– Free to access suitability compliance framework for the financial advice market via the Accord Initiative. Critically from a regulatory perspective, the framework is for all clients and all funds
– Consultancy services for advice firms, networks and fund managers etc
– Training and proposition development for fund groups, DFMs and tax efficient vehicle providers
– Deep-dive independent industry reports for Climate, ESG & Sustainability across MPS and Tax Efficient Vehicles. MultiAsset is currently being developed
ESG Accord is member of the FCA Disclosures and Labels Advisory Group, is an active APCC Affiliate Member and sits on the CII/PFS Sustainable Advice Panel and members of the UK Sustainable Investment and Finance Association.
Who are ESG Accord?
Elly Dowding – Director of ESG Accord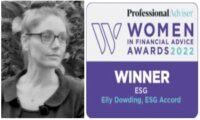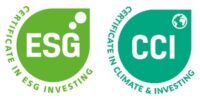 Elly holds the CFA UK Certificate for ESG in Investing, the CFA UK Certificate in Climate & Investing, is a Pension Transfer Specialist and has specialised in Investment Planning and Tax & Trust Planning.
She has a long career in financial services including Wealth Development Manager in the City with Legal & General, as well as a number of independent compliance roles including pre & post sale DB File Reviews, DB Report writing and research, technical investigation / S.166, standard file reviews.
Away from ESG Accord, Elly is a keen runner, practices yoga and meditation and loves exploring remote beaches with her two children.
Elly comments: "Financial services play a key role in the transition to a more sustainable world, which is why we are committed to supporting advisers help their clients make informed choices for investment preferences across the spectrum of capital part of every advised clients' financial advice journey. We aim to ensure the Accord Initiative delivers best practice compliance and advice solutions to support financial advisers, their clients and broader market participants".
Lee Coates OBE – Director of ESG Accord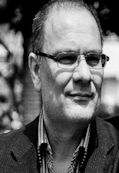 In 1989 Lee co-founded Ethical Investors, a financial planning business dedicated to advice on ethical, responsible sustainable and ESG investment. After nearly 32 years running the IFA business, with the latter years as Head of Compliance, Lee retired from Ethical Investors in 2021. Whilst advising, Lee was an Associate of the Chartered Insurance Institute and for a number of years was Certificated to ISO22222.
In 1998 Lee co-founded Ethical Screening, a client-centred ethical, sustainable and ESG research company providing services to Fund Managers, DFMS and charities. Ethical Screening provides one of the most comprehensive on-line Ethical/Responsible/ESG Fund Databases for financial advisers and DFMS.
In 2011 Lee was awarded an OBE for 'services to ethical business and finance'
Away from ESG Accord, Lee is a keen gardener, photographer, drummer and home studio recording enthusiast.
Lee comments: 'With the Consumer Duty and new anti-greenwashing regulations now looming on the horizon, and with fund labels to follow, there is an urgency for both advisers and fund managers to prepare for the changes that are coming. At ESG Accord we are ready to support the industry."
---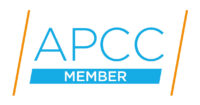 Members of the Association of Professional Compliance Consultants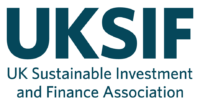 Members of the UK Sustainable Investment and Finance Association